Thursday September 28, 2023 in Archaeological Park of Pompeii will host the meeting workshop between demand, including international, and supply of proposals for School Tourism, Study Trips and Out-of-Class Teaching.
The application – buyers – includes about 60 operators in the sector such as Tour Operators, Travel Agencies, Mobility Carriers, Educational Institutes of all levels, of which at least 20 come from:
Austria

France

Germany

Swiss

Spain

Portugal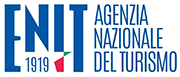 ENIT – Italian National Tourist Board has already taken charge of the request of the Directorate General for cultural policies and tourism together with the Tourism Development and Promotion Department of the Campania Region for scouting through the involvement of its foreign offices to identify those subjects who best they lend themselves to matching BtoB with the Italian offer of cultural proposals also aimed at those traveling for study.
The Italian buyers, up to 35, are selected by the Organization of BITUS 2023, with the contribution of the Tappeto Volante of I Mercanti d'Arte and CoopCulture the largest cooperative operating in the cultural sector in Italy.
The offer – sellers – is represented by all those public, private and non-profit associations engaged in the enhancement and use of cultural heritage, more particularly in terms of teaching outside the classroom:
Organization of Tourist Destinations

Archaeological, Marine, Natural Parks

Museums, Art Galleries, Archives

Theatres, Amphitheatres, Caves

Experience organizers

Tourist and Environmental Guides

Mobility vectors

Hospitality and Food and Beverage Operators
Participation as a buyer is FREE, by filling out the form you can send your application, we will make a very quick evaluation and we will write/telephone you with the outcome of your request.